An excellent photographer, each of his photos has a unique soul; a photo with a soul, every detail of it is just right "outstanding". In addition to the photographer's keen observation and capture, a good lamp is also needed, from the shaping of light and shadow,
After all, photography is inseparable from light.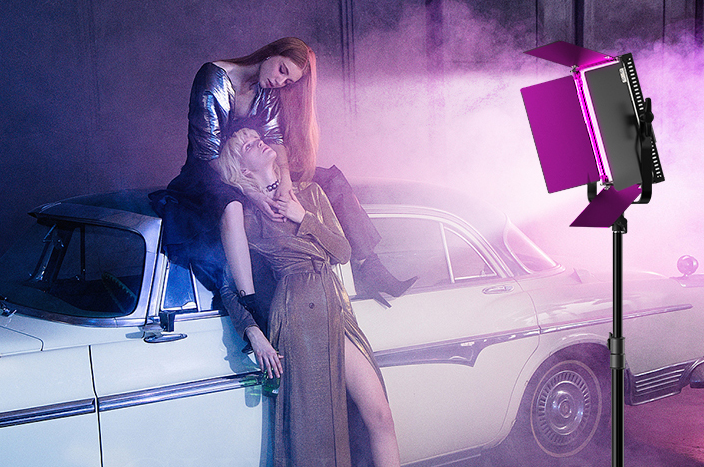 In an era of individuality and a colorful world, the various photographic needs of creators are constantly changing. How to reflect the texture of the product? How to restore the color of the picture itself with high accuracy? How to complete the expression of fashion creativity through the contrast of colors?
Pinse Technology continues to explore this, and the newly launched K80RGB full-color photography light in 2020 has given creators a satisfactory answer.
Pinse K80RGB is a high-power, small body, ultra-wide color temperature, full color gamut, high color reproduction, high color rendering, high-frequency shooting, full-color photography and video light, suitable for fashion portraits, still life, food, Various scenes such as wedding photography, location shooting, sports capture, etc.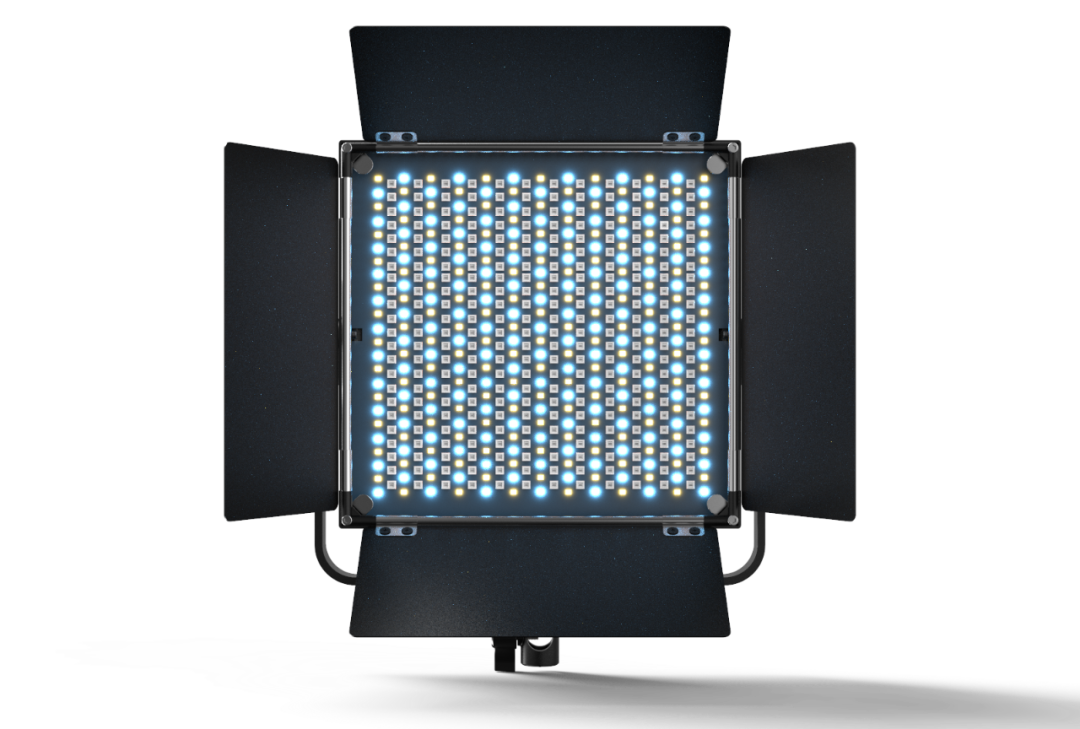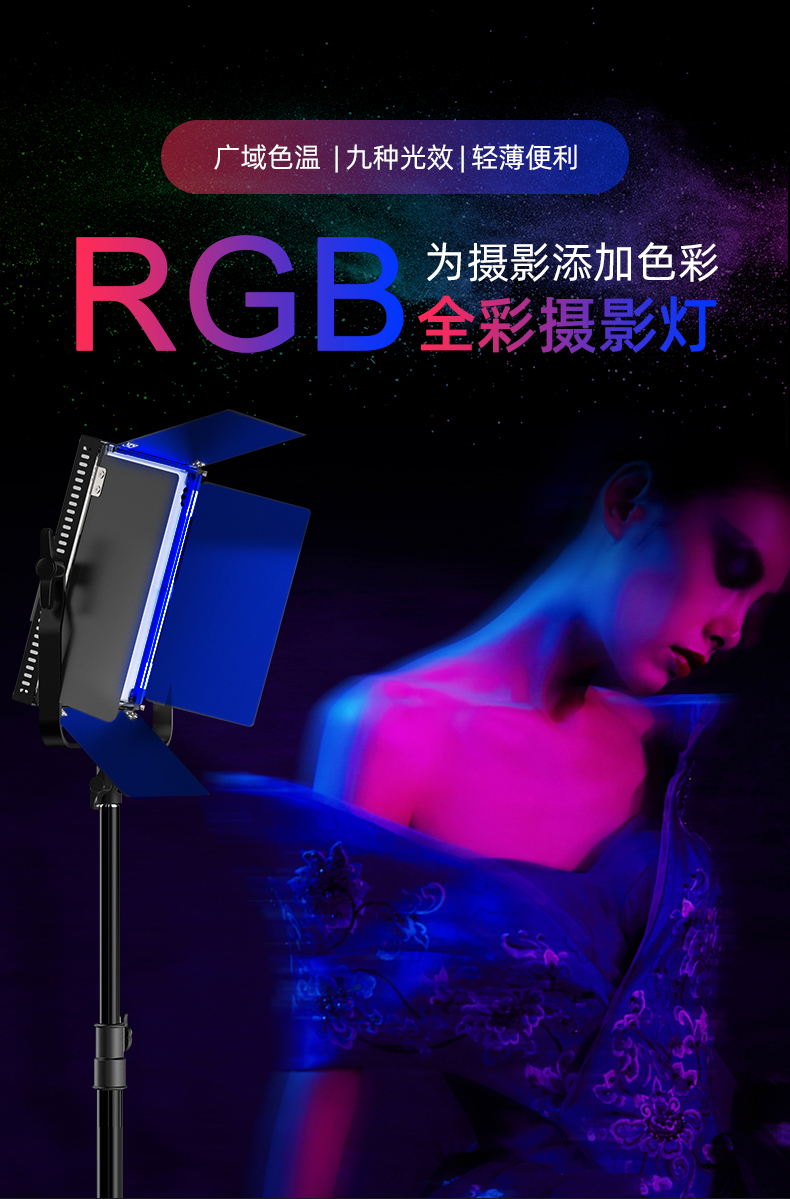 The color K80RGB full-color photography light uses 600 SMD LED lamp beads, including RGB mixed lamp beads and dual-color temperature lamp beads, evenly distributed, high brightness, accurate color temperature, high color rendering index, stable light without flickering. The light diffusion area is wide, the illumination is uniform, soft and not dazzling. And low power consumption, environmental protection, energy saving, and long service life.
▼0-360 degree full color gamut, free lighting effects
▼Ultra-wide color temperature to meet the needs of more scenes
The color temperature changes smoothly and smoothly, and the transition is natural; the cold and warm color temperature can be adjusted freely from 2600K-10000K in a wide range, which significantly improves the shooting effect, and the integration with the ambient color temperature is easier to control.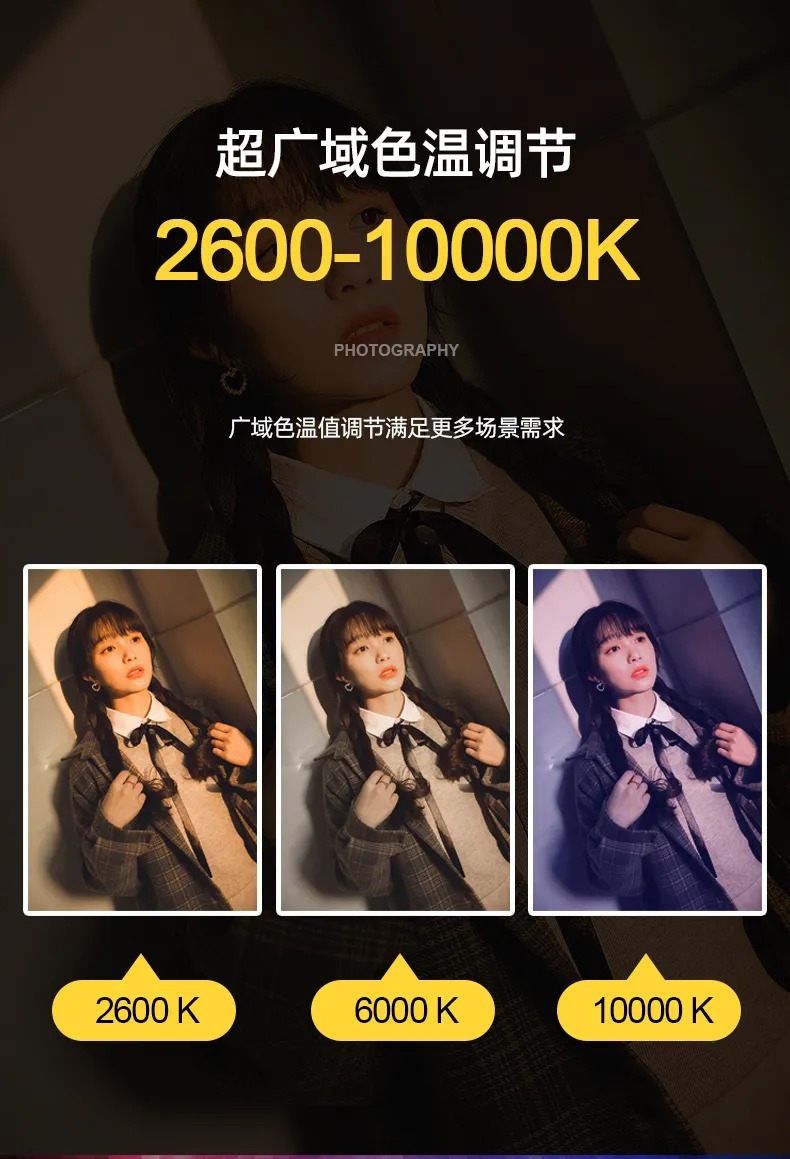 ▼High color reproduction, high color rendering is more professional
▼Nine kinds of commonly used special effects scene mode simulation, creative shooting
▼Adapt to high frequency shooting, no flicker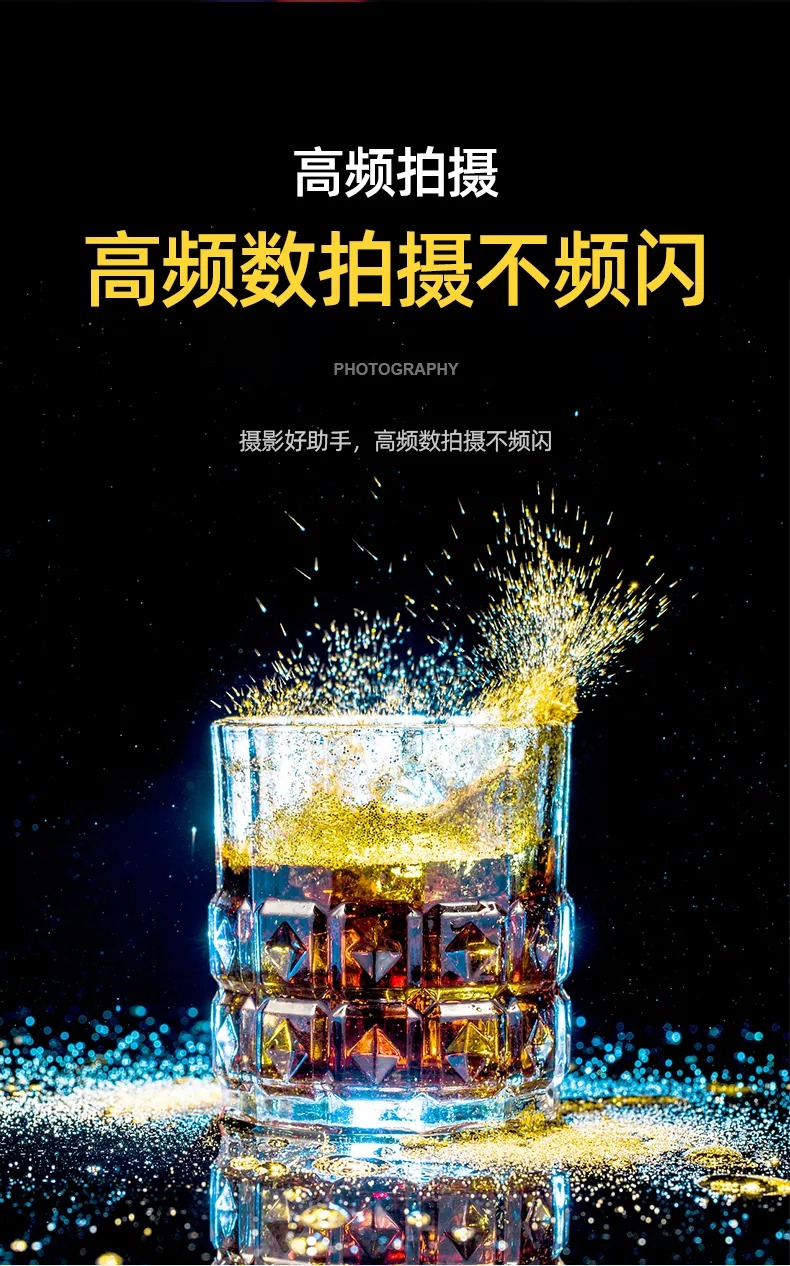 More than "lust"?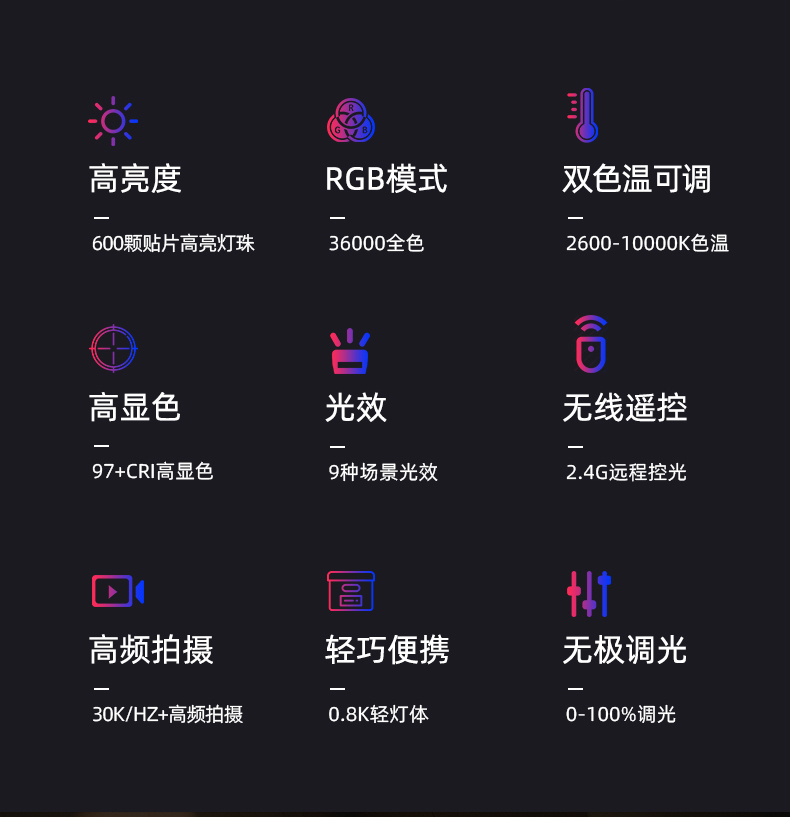 ▼Excelsior and brilliant design
Four - page metal black paint baffle, effectively control the Angle and range of light exposure. It can be folded up to protect the LED bead, which is hard to be damaged by external shooting and transportation.
▼Release your hands and create as you please
Equipped with wireless remote control, the signal is stable without interference, the effective remote control distance up to 50 meters, easy to remotely adjust the brightness of light, color temperature range. It also has the function of frequency division and group remote control. The main lamp can control multiple sub-lamps in the same channel.
▼Lightweight and portable, save effort and worry
It is as thin as 2.2cm and as light as 251g, compact and portable, and can be hand-held to fill light. It supports two modes: power adapter and battery power supply to meet indoor and outdoor dual use.