For a person who likes not doing business, these two lights help me a lot. Because I usually like to take photos and often take small things at home, I always suffer from poor light at home, and it is inconvenient to use headlights. The color of the light is deviated. Now, with the P20 fill light, I can shoot small objects at home without restriction. So now I will introduce this shooting light.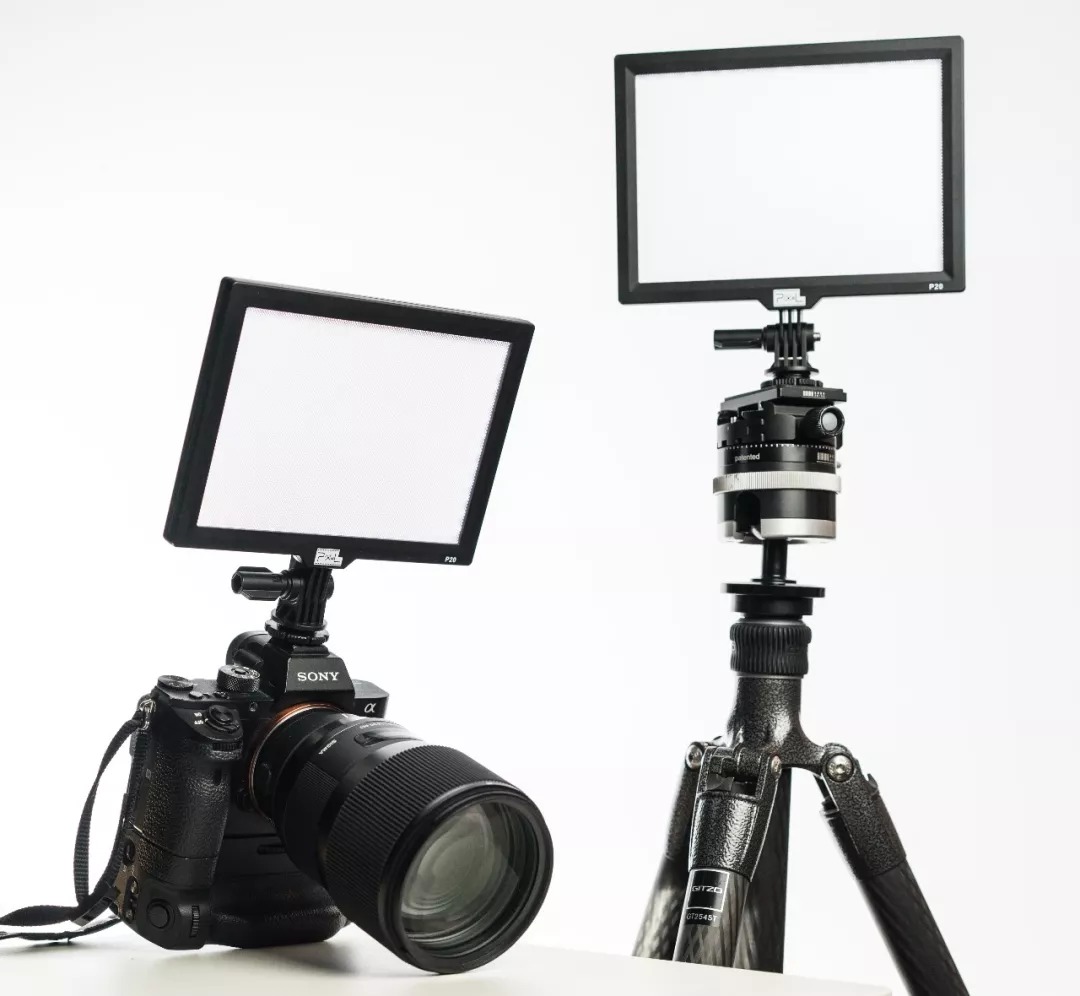 If you don't gossip, take the picture first. This is the appearance packaging, and the hardness of the carton ensures the safety of the P20 fill light.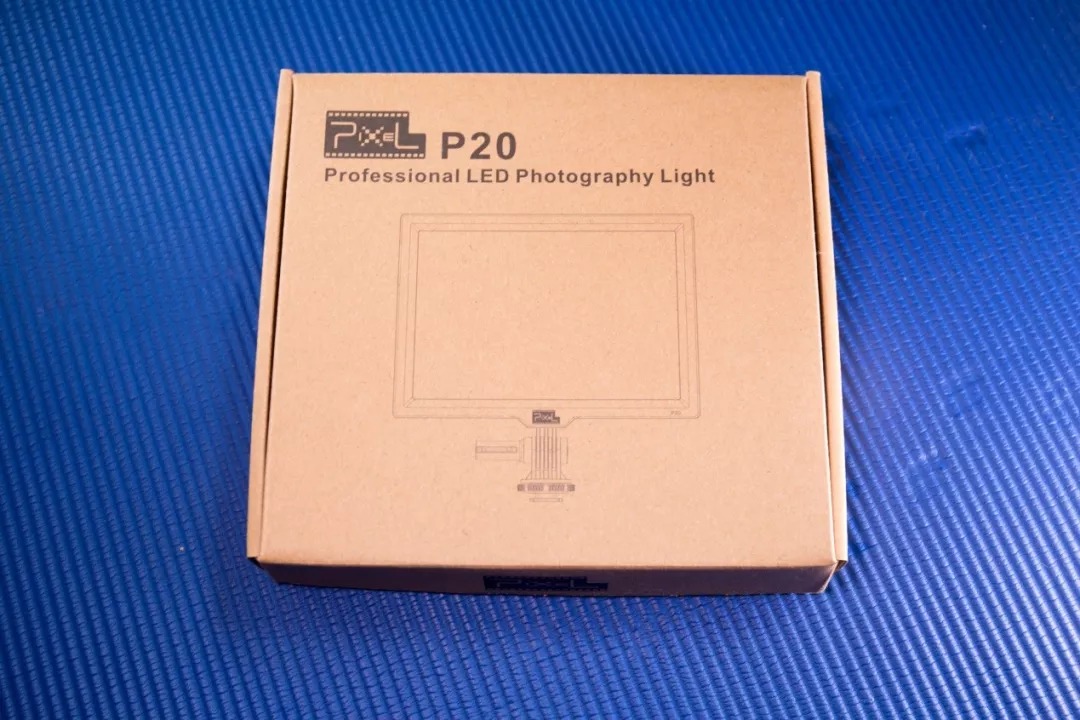 Open the package, and the Pinse P20 fill light is perfectly presented in front of you.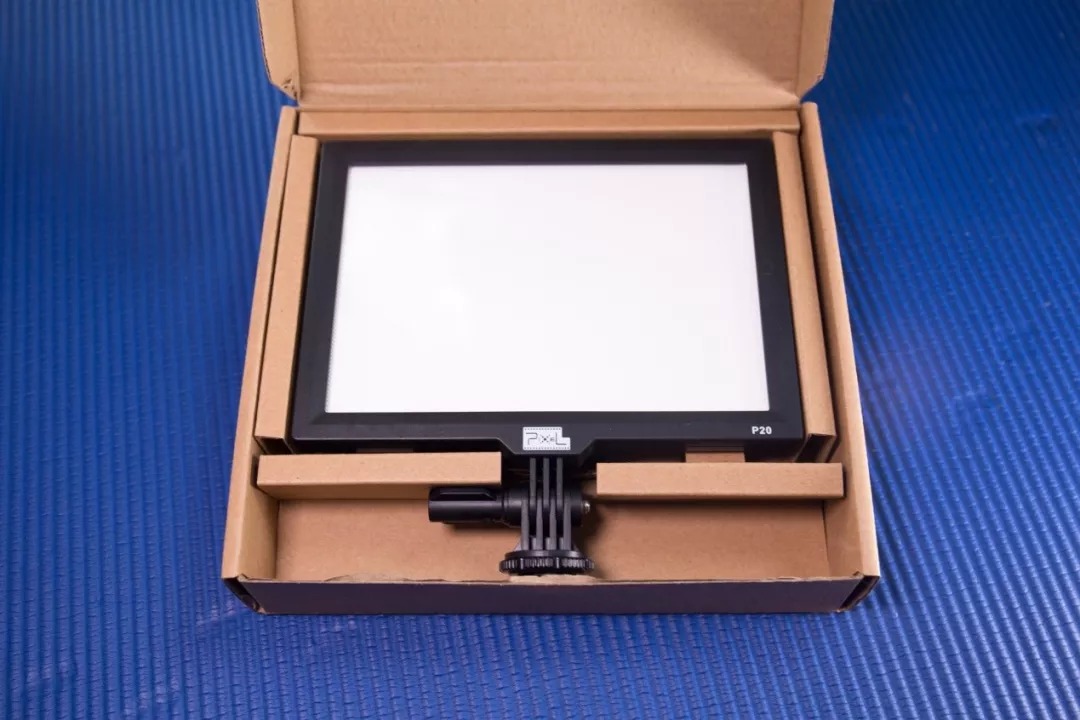 Below is the manual for the fill light. The manual explains in detail how to use this product, but for my digital product enthusiast, the manual is completely useless. But I still read the description of this fill light in the manual: the weight is only 256 grams, it is very light, the working power is 16 watts, the color temperature range is 3200K-5600K, and the life span is 50,000 hours. This life span is really long enough.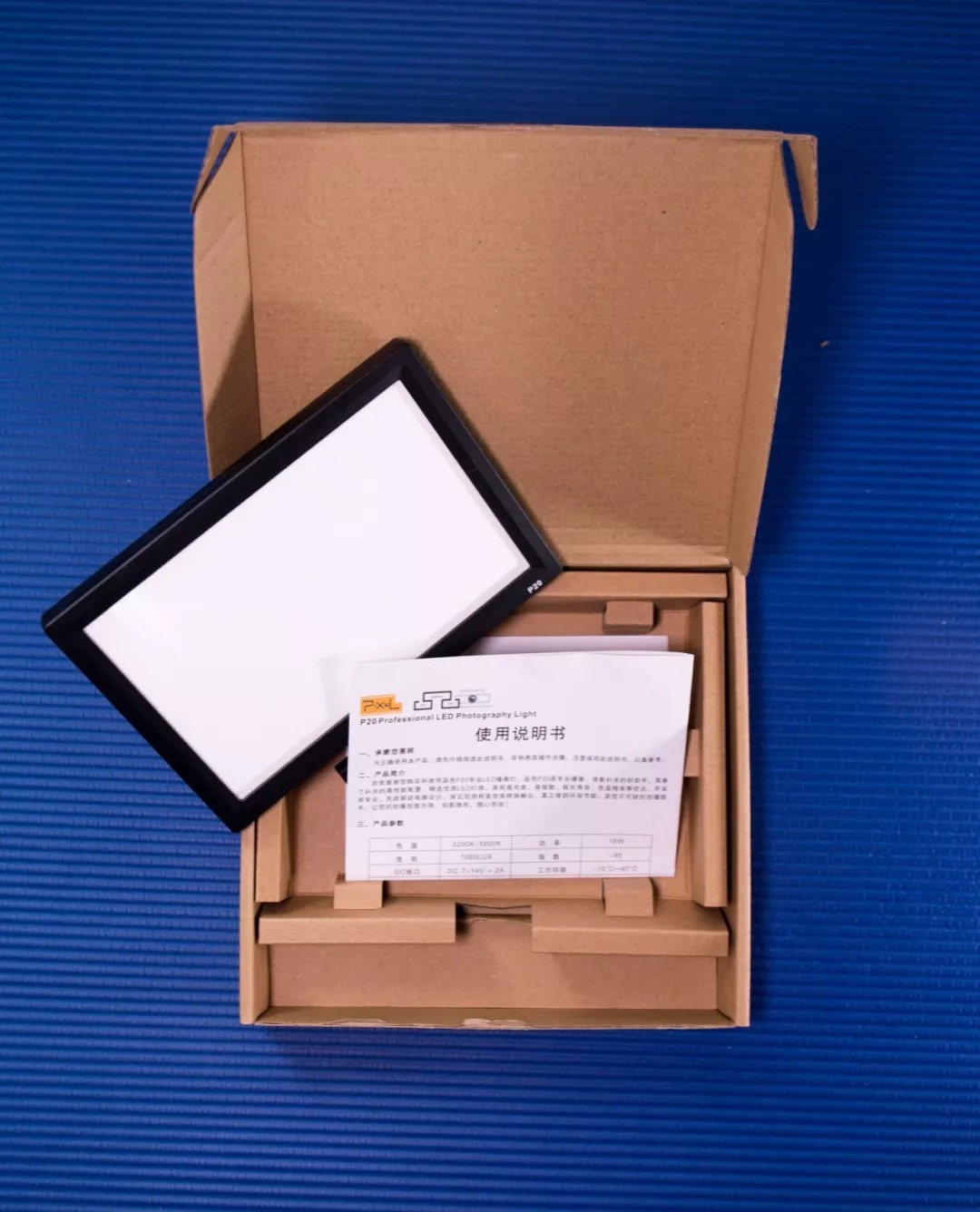 Let's take a look at the front of this fill light. It is very beautiful and the workmanship is very meticulous.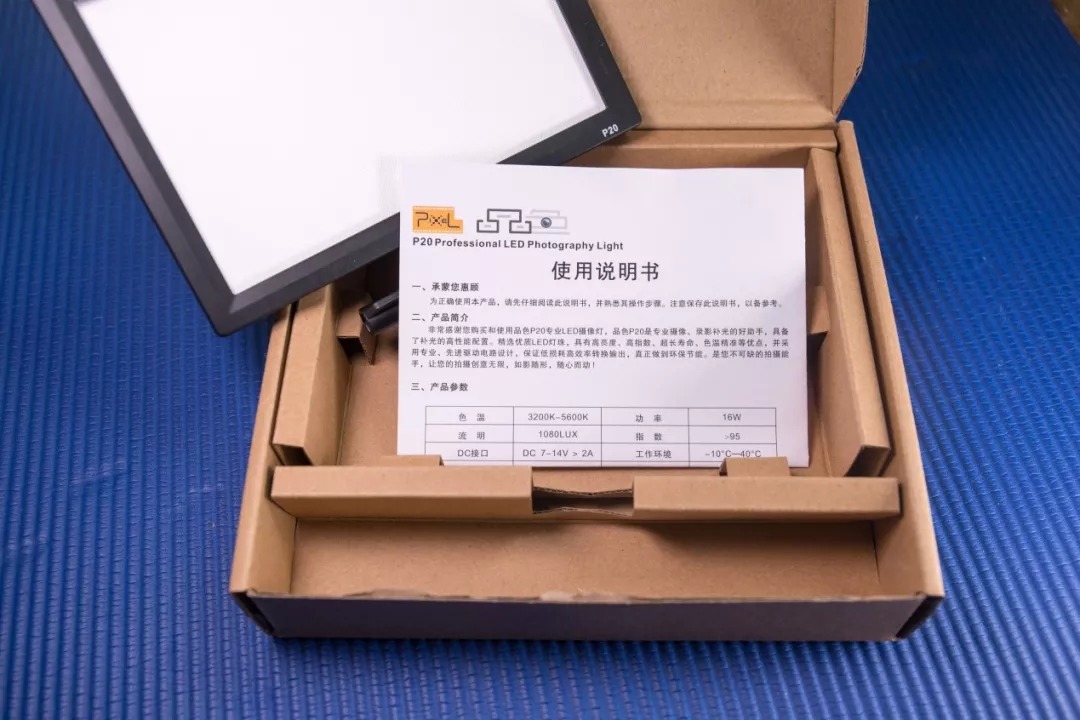 PS: The base is on my own flash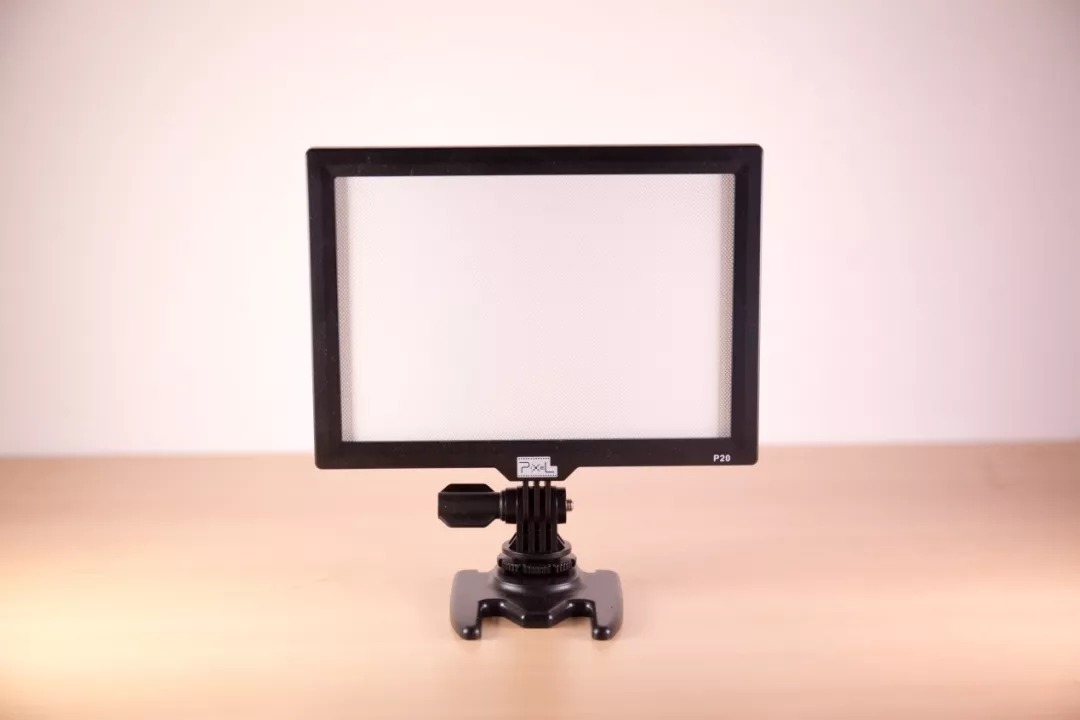 Now let's look at the back of this fill light. There are battery slots, switches, and brightness and color temperature adjustment switches on the back.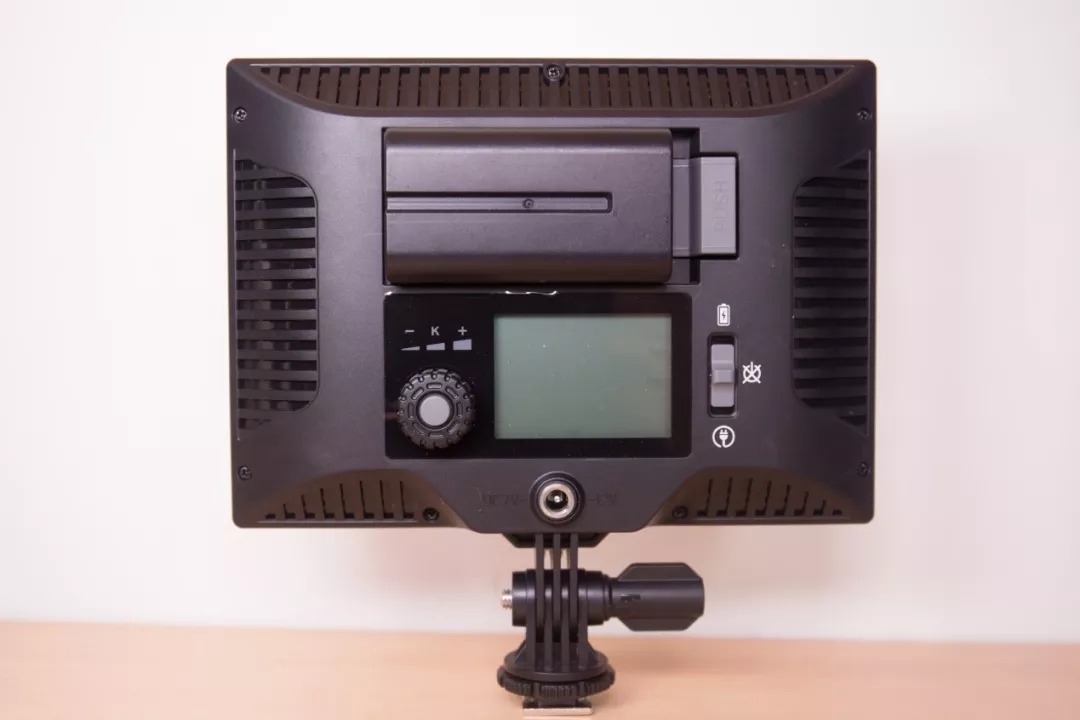 The following is when I turned on the fill light. It is powered by a battery. The battery level, light brightness and color temperature are displayed on the display screen. Friends who use it can adjust it according to the actual situation.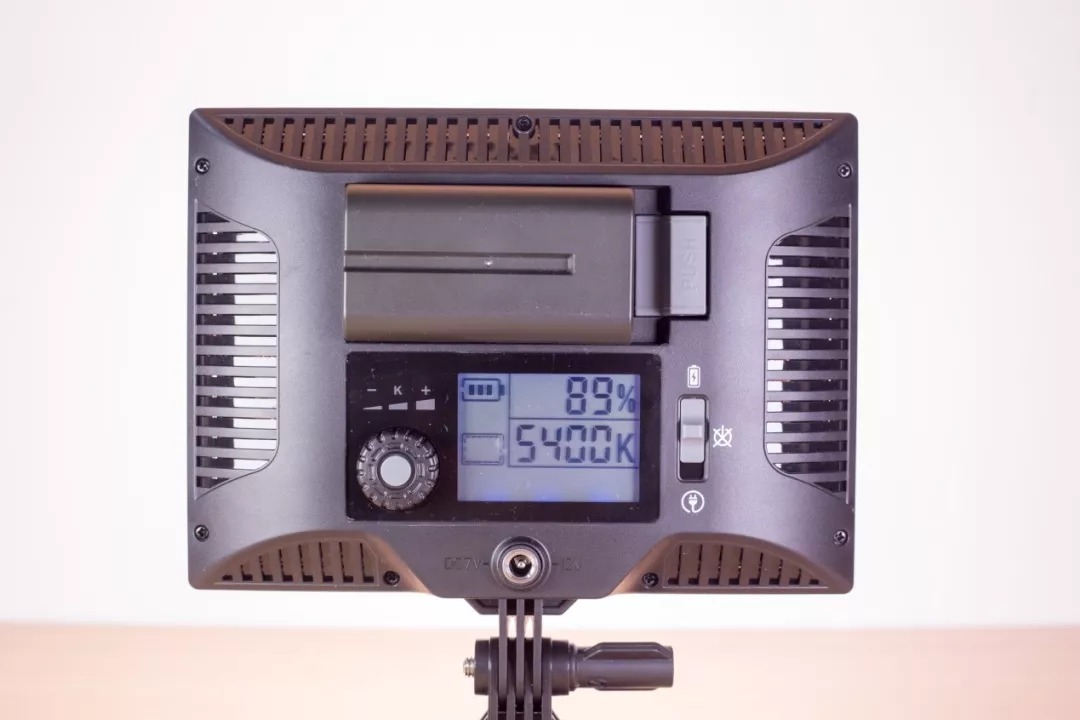 There is also this fill light can make the power adapter supply power, as shown in the figure, I plugged in the power adapter for use, which is much more convenient than the one I used before, and I can directly use this method for power supply at home.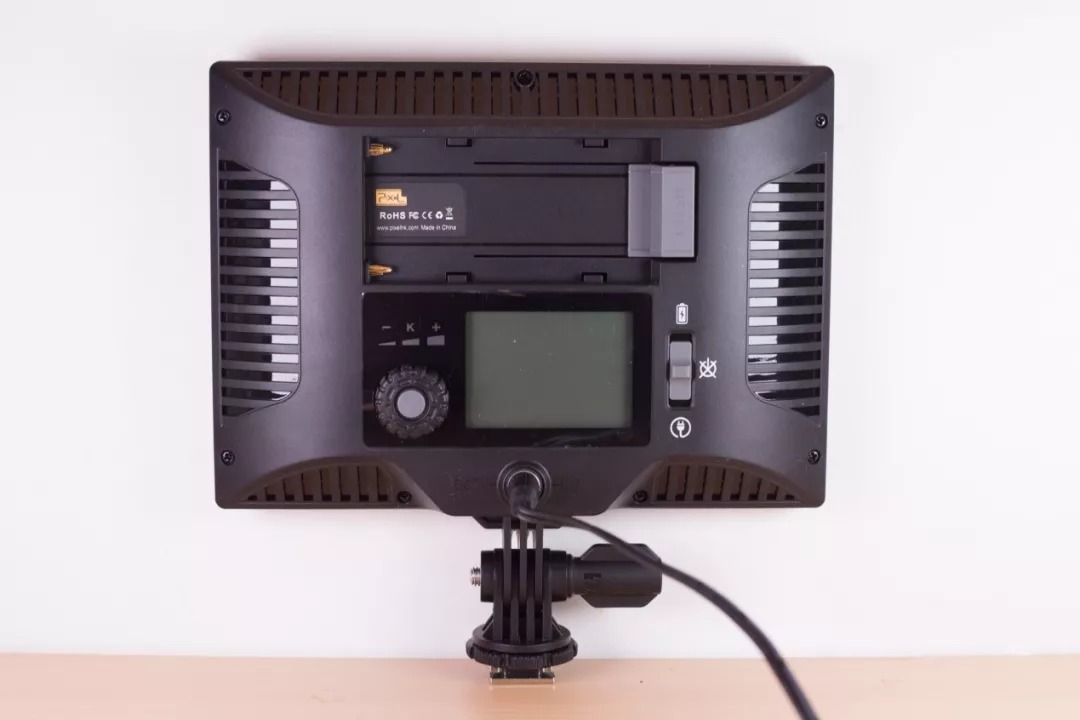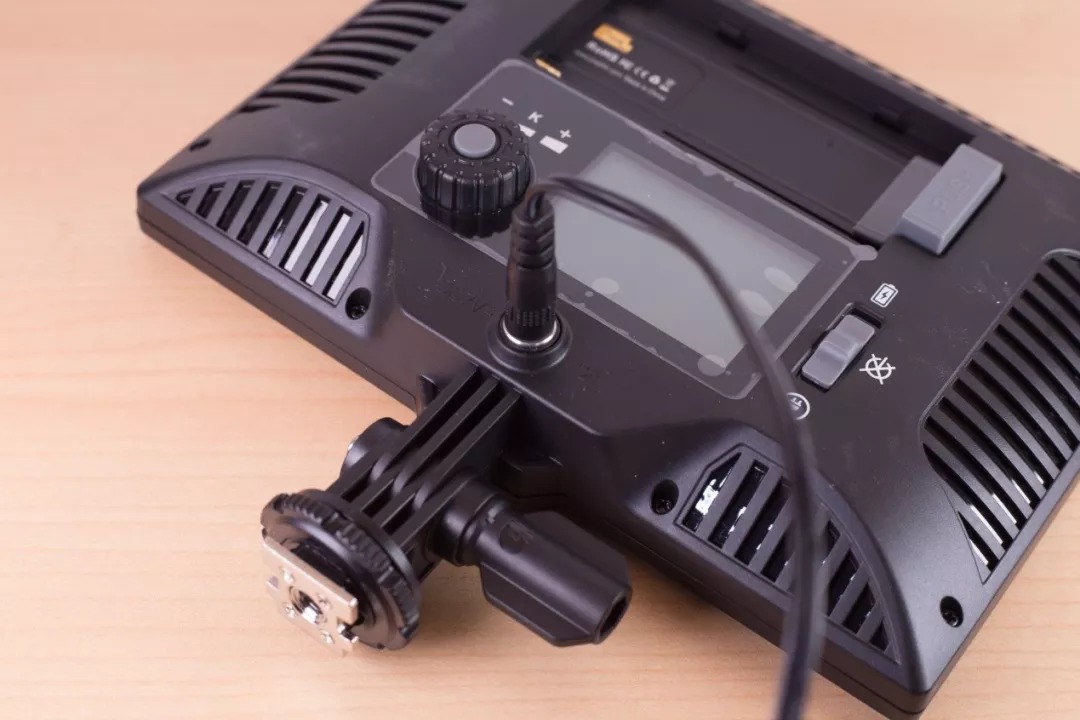 I'm using P20 P20 now, and take a look at some of its parameters:
pixel P20
Color temperature range:3200K--5600K
Power supply mode: lithium battery, DC adapter
power:16W
lumen:1080LUX
DC interface:DC 7-14V>2A
life:50000小时
weight:约256克
index:>95
working environment:-10℃ - 40℃
Dimming: stepless dimming
size:172*129*25mm
You can see the parameters of Pinse P20.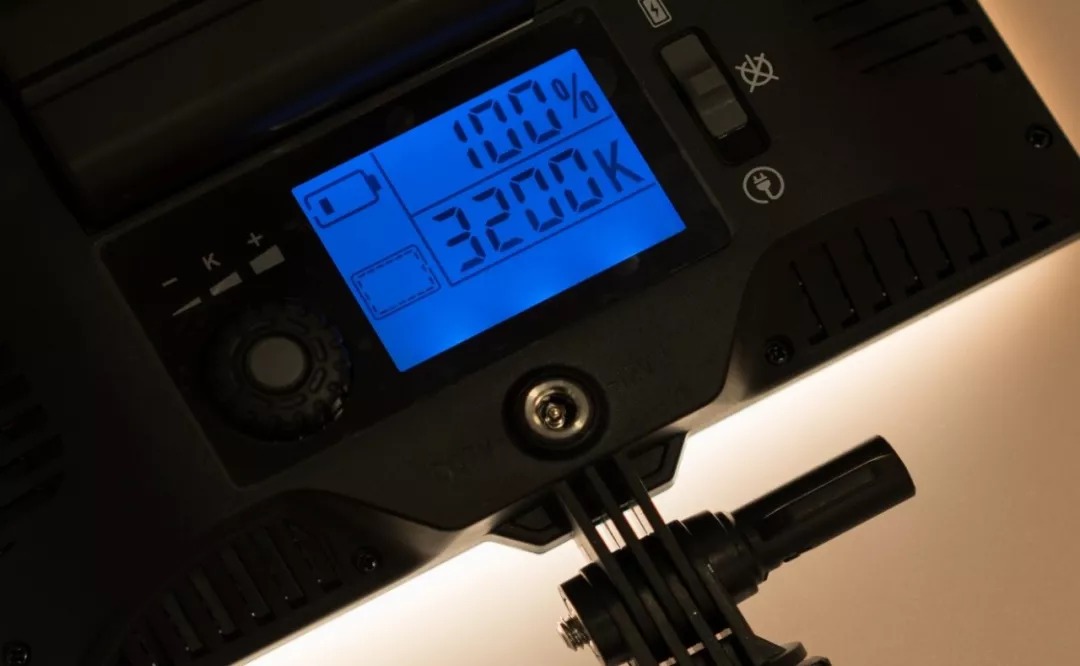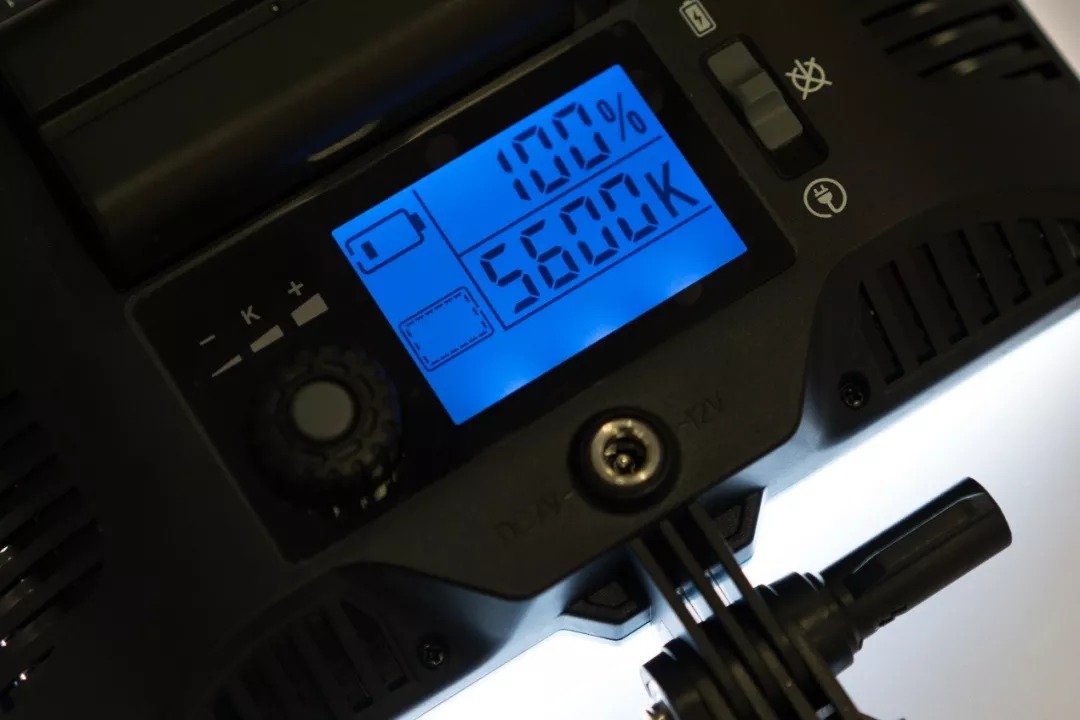 In terms of color temperature: Pinse P20 supports adjustment between 3200K and 5600K.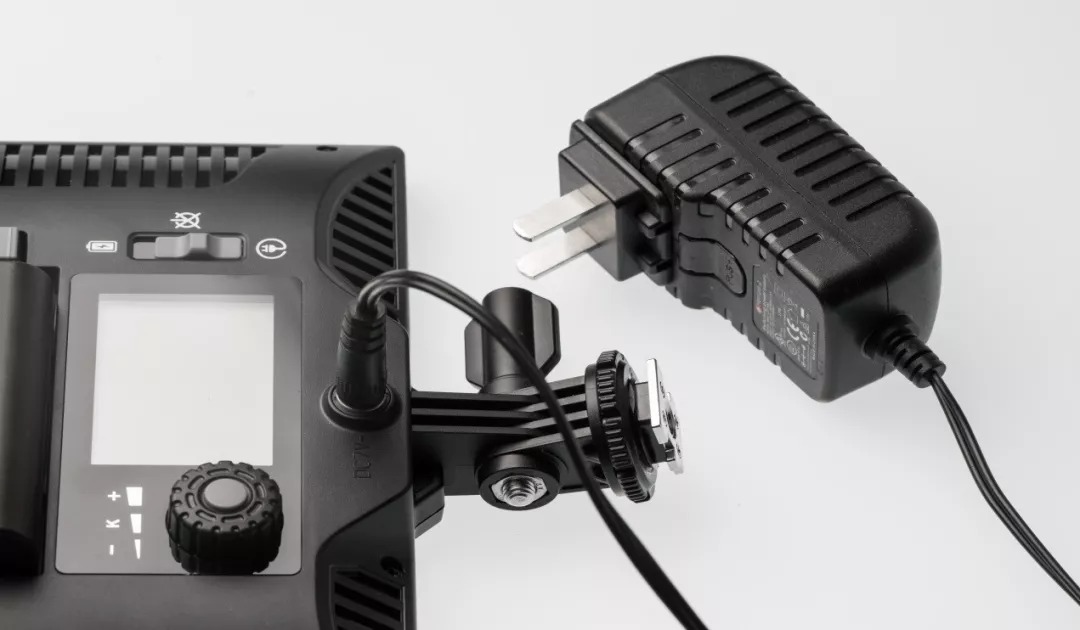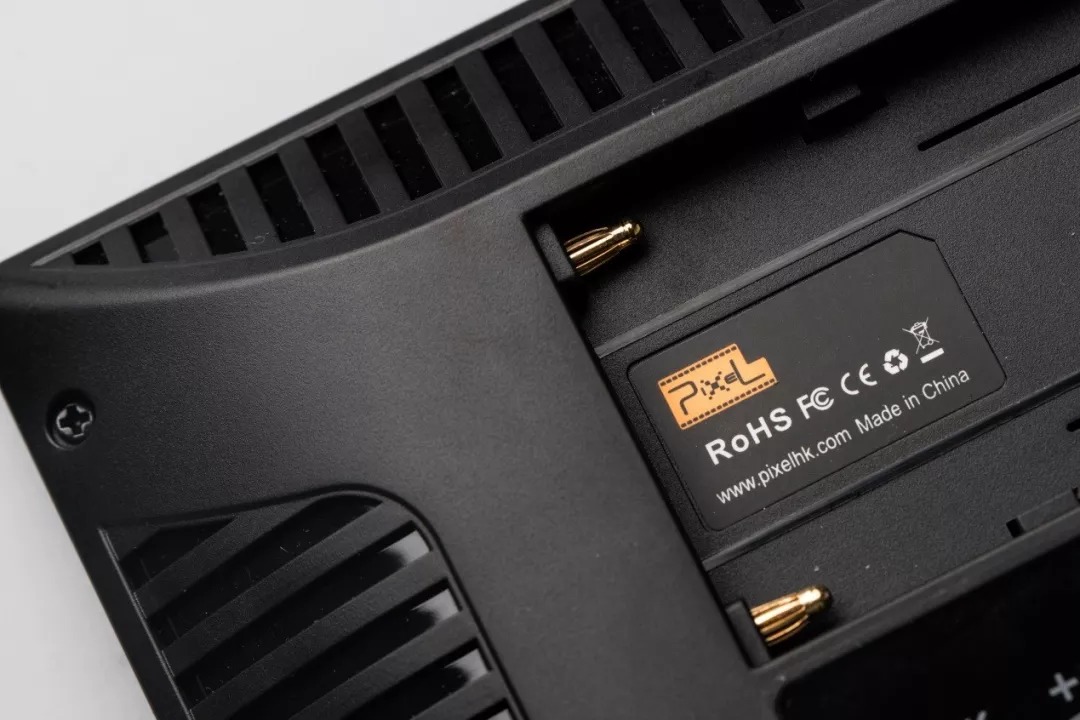 Power supply: Pinse P20 provides two power supply modes. In order to facilitate shooting outside, a lithium battery power supply port is designed. It supports a series of NP-F and NP-FM batteries. If you are indoors, you can use a 7-14V adapter to supply power. Although the P20 does not have an adapter, 7-14V adapters can be found everywhere, such as laptop power adapters, router power adapters, etc. are also very convenient.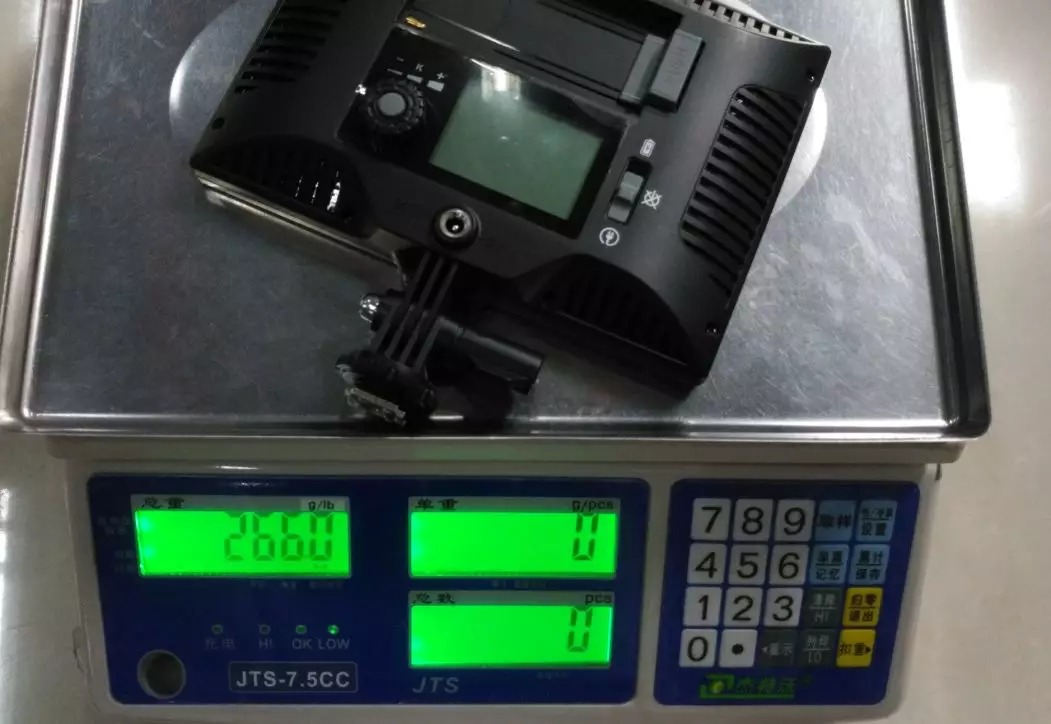 In terms of weight: P20 P20 is only 266g, which is half a catty as we often say, it is very light, and its size is relatively small and exquisite.
In terms of index: The most important item of the Color P20 is its color rendering index. The measured data is 97.3, which means that the color of the original object will not be changed too much. The lumen value of 1080LUX can illuminate a large area. .
I have used it a few times, and it feels great. It is a good helper for photography and video fill light, with high performance of fill light. Selected high-quality LED lamp beads have the advantages of high brightness, high index, long life, accurate color temperature, etc., and adopts professional and cash drive circuit design to ensure low loss and high efficiency conversion output, truly environmental protection and energy saving. It is a good helper for shooting, allowing unlimited shooting creativity.
In general, Pinse P20 is excellent in terms of design aesthetics, workmanship, and performance parameters. There are also many LED lights that are worth keeping on. It is a necessary equipment for photographers. It is not only handy in shooting work, but also in life. It is also a good helper in entertainment. Power outages at home, outdoor activities at night such as barbecue, camping, night fishing, etc. can make you feel like an artifact.
Finally, when I went to shoot a wedding last weekend, the two fellow photographers also used it for more than an hour. They performed very well in close-up close-ups of people. They felt that the quality P20 was more comprehensive than the same price on the market. The similar products are better and the appearance is quite good. It is a standing product for home travel photography.